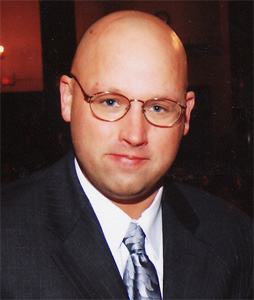 Lance. C. Cagle is an attorney concentrating in the areas of Criminal Defense and Family Law. Mr. Cagle heads Lance Cagle Law Office, P.C. and represents clients throughout the central Illinois area in criminal, dui/traffic, and family law matters. With an office centrally located in Paxton, Illinois, Mr. Cagle handles cases throughout the Central Illinois area including Ford, McLean, Iroquois, Livingston, Vermillion, Champaign, Logan, Piatt, and Woodford Counties.
Mr. Cagle's legal career began with a one-year internship at the Kane County State's Attorney office, where he worked exclusively in the DUI division and prosecuted DUI related hearing pursuant to Supreme Court Rule 711. Upon completing law school, Mr. Cagle joined the Bloomington, Illinois firm of Thomson & Weintraub, where he practiced for 4 years, and earned a reputation as an effective advocate for his clients by handling a wide range of criminal and family law cases throughout the Eleventh Judicial Circuit and surrounding counties.
In November 2009, Mr. Cagle joined the firm of DIlks, Rodeen, & Gibson, Ltd. in Paxton, Illinois, where he worked with attorney Geral P. Rodeen and successfully represented clients in major criminal cases at both the trial court and appellate level as well as in complex divorce and family law matters. Upon the passing of Mr. Rodeen in 2011, Mr. Cagle assumed ownership of the firm and he continues to carry on the tradition of high level representation that has been the firm's calling card for over three generations.
Mr. Cagle's academic credentials include graduating Magna Cum Laude from Northern Illinois University, where he was an editor of the Norther Illinois University Law Review and authored two published articles, including Have Kids, Might Travel, The Need for a New Roadmap in Illinois Relocation Cases, which addresses the controversial issue of interstate removal in family law cases. Mr. Cagle was awarded the law school's Frances Mays Prize for outstanding achievement in Criminal Law, Criminal Procedure, and Evidence, and was selected to represent the law school at the 2004 John Marshall International Moot Court Competition
Mr. Cagle is an active member of the American Bar Association, the Illinois State Bar Association, and the National Association of Criminal Defense Lawyers.
Mr Cagle and Lance Cagle Law Office, P.C. strives to provide high quality, personalized representation to each client. We take your case personally, as we know you do. You may contact us at 146 N. Market Street, Paxton, Illinois 60957 or by calling at (217) 379-4373.